At The Advisors Group, we believe the mark of a life well spent is one where you are true to your values, such as honesty, hard work, and respect for others. We know that relationships are very important and that earning someone's trust is sacred.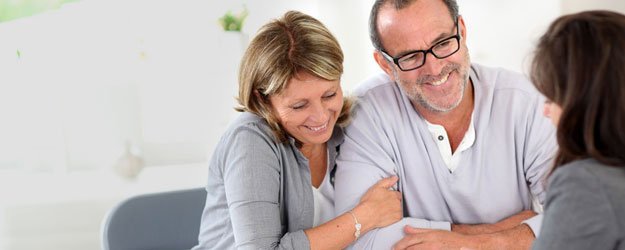 Plan a Comfortable and Secured Retirement
We believe that although peace of mind is not for sale, it can be achieved with efforts and planning for a comfortable and secure retirement. The key is to build trustworthy relationships with professionals who educate you about retirement options while offering proven real world solutions that work for your individual retirement needs and concerns. As professional advisers, we believe you have the right to:
Receive relevant advice and information from well-educated and experienced advisors
Be fully informed and educated about all of your retirement financial options
Have a sincere professional explain, clarify, and simplify your choices
Have an honest up front "both sides of the coin" explanation with full disclosure
Be offered ideas and solutions that work in the real world
Never be pressured into making quick or uninformed decisions
Receive continued and ongoing personal service throughout your retirement years
Keep all financial affairs completely confidential from others
Have all information presented based solely on truths and facts
Schedule Your Appointment with
Michael Pugsley
Today!
Investment advisory services offered through Foundations Investment Advisors, LLC, an SEC registered investment adviser. The commentary on this website reflects the personal opinions, viewpoints and analyses of the author, Michael Pugsley providing such comments, and should not be regarded as a description of advisory services provided by Foundations Investment Advisors, LLC ("Foundations"), an SEC registered investment adviser or performance returns of any Foundations client. The views reflected in the commentary are subject to change at any time without notice. Nothing on this website constitutes investment, legal or tax advice, performance data or any recommendation that any particular security, portfolio of securities, transaction or investment strategy is suitable for any specific person. Personal investment advice can only be rendered after the engagement of Foundations for services, execution of required documentation, including receipt of required disclosures. Any mention of a particular security and related performance data is not a recommendation to buy or sell that security. Foundations manages its clients' accounts using a variety of investment techniques and strategies, which are not necessarily discussed in the commentary. Any statistical data or information obtained from or prepared by third party sources that Foundations deems reliable but in no way does Foundations guarantee the accuracy or completeness. Investments in securities involve the risk of loss. Any past performance is no guarantee of future results. Advisory services are only offered to clients or prospective clients where Foundations and its advisors are properly licensed or exempted. For more information, please go to https://adviserinfo.sec.gov and search by our firm name or by our CRD # 175083.